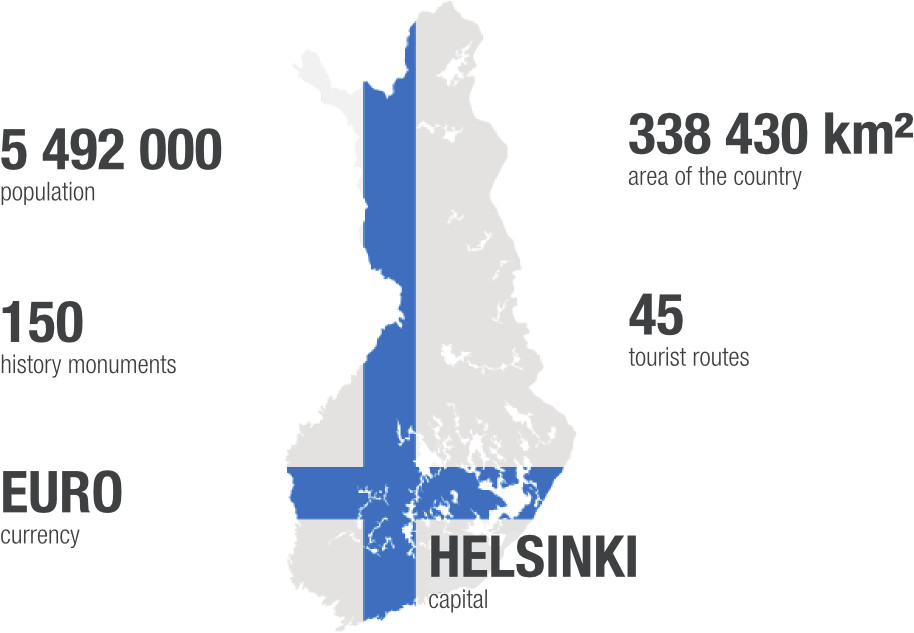 6 activities,
that must be done in
Finland
See the Northern Lights

Encounter with a hare on the street, and if you are lucky – even with a deer

Relax in a genuine Finnish sauna

Take a reindeer ride in Lapland

Visit the Snow palace in Lainio

Visit Santa Claus's residence
Finland has one of the highest standards of living in the world. The incredibly harmonic coexistance of high tech and pure nature in this country has nothing in the world to be compared with.
The air stays fresh and unpolluted even in the center of the capital. Tap water is safe to drink and is served in the restaurants. Hares feel comfortable in the cities and cross the roads along with pedestrians. Notwithstanding such availability of nature, about 95% of the population has Internet access here. Finland has become the first country in the world to declare broadband Internet access a legal right.
Nature, comfort, safety and a high level of service are the key pecularities of this country which attract tourists from all over the world.
all pictures on the website belongs to Visit Finland